Ribbon Cutting
The Fayette Regional Humane Society
Pictured: Kristy Bowers (Chamber), Robyn Hadden (CH Manor/St. Catherines), Chelsie Baker (City of WCH), Whitney Gentry (Adena), Kate Halliday (Humane Society Board Member), Danyel Honicker-Bageant (Veterinary Technician), Dr. Lee Schrader (Executive Director), Tammy Vance (Animal Care Manager), Brad Adams (Chief Humane Agent), Bradleigh Justice (Animal Care Technician), Joe Denen (City Manager), Bibbi Honicker-Bageant (Adoption Director), Haylee Riley (Animal Health Manager), Heather Scurlock (Assistant Animal Health Manager), Delaine Davey (Assistant Adoption Director), Victoria Rolfe (Animal Care Technician), Samantha Steiner (Animal Care Technician), Sidney Ford (Humane Agent), Stephanie Dunham (Travel & Tourism), Gamma White (Humane Society Board Member)
The Fayette Regional Human Society celebrated the opening of its new location at 4 Commercial Ave., Washington Court House with a ribbon-cutting ceremony. The animal shelter and rescue runs multiple programs to help care for animals and the people who love them. These include low-cost spay/neuter, the Community Cat Initiative, helping to keep cats with their owners and caretakers, adoption, humane law enforcement, and Prevent Another Litter program to sterilize the parents of unplanned litters while taking the puppies and kittens into care. They provide school educational programs and volunteer opportunities. They also spay or neuter over 2,300 animals each year and find homes for nearly 2,000 homeless animals.
To find out more or for information on how you can get involved visit them at www.fayetteregionalhumane.org, on Facebook at fayettehumaneohio, or call 740-335-3847
Fayette Co. Travel & Tourism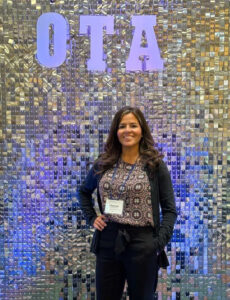 Congratulations to Stephanie Dunham, Fayette County Travel & Tourism Director for receiving recognition in the area of marketing and advertising. Thank you for your excellent work in promoting Fayette County as a great place to visit and stay!
FAYETTE COUNTY REPRESENTED AT STATE TRAVEL CONFERENCE
Washington Court House, Ohio – Stephanie Dunham, Executive Director at Fayette County Travel & Tourism Bureau recently attended the Ohio Conference on Travel at Shisler Conference in Wooster. She joined nearly 300 other travel industry leaders to discuss travel trends and opportunities, as well as to hear from national experts. The conference, sponsored by the Ohio Travel Association, was held Oct. 4-6.
During the conference, Fayette County Travel & Tourism Bureau was recognized for achievement in marketing and advertising at the Ohio Travel Association's RUBY Awards presentation. The RUBY awards recognize excellence in Ohio's hospitality and tourism industry for efforts in advertising, marketing and public relations. In this year's competition, there were over 230 entries and Fayette County was recognized as a finalist for the 2023 Fayette County Visitor Guide and Video.
"We were honored to be recognized as a finalist in the RUBY awards, said Stephanie Dunham, Executive Director of Fayette County Travel & Tourism Bureau. "To be honored by marketing industry professionals, lets us know we are doing high quality work."The Ohio Travel Association is a nonprofit trade association representing travel and tourism-related businesses throughout the state. For more information on OTA, visit www.ohiotravel.org.
Annual Meeting Table Top Trophy Winners

Pictured: Kristy Bowers (Chamber President), Elizabeth Burkard (Director of Marketing), Amy McClellan (Executive Director of Workforce Development), Ally Osman (Creative & Digital Media Specialist)
At this year's Annual Meeting, we started a new tradition. We invited table sponsors to come decorate a table for 8. Each table was pictured and entered into a Facebook voting competition for the best Table Top Award. We had 12 businesses participate, and they all did a fantastic job decorating their tables to show the uniqueness of their businesses while promoting our theme "Come Grow With Us". Our first-year Table Top winner is Southern State Community College. Congratulations! Their name has been engraved on our traveling trophy and they will get to display the trophy until next year's Annual Meeting.
Check out these upcoming Community Events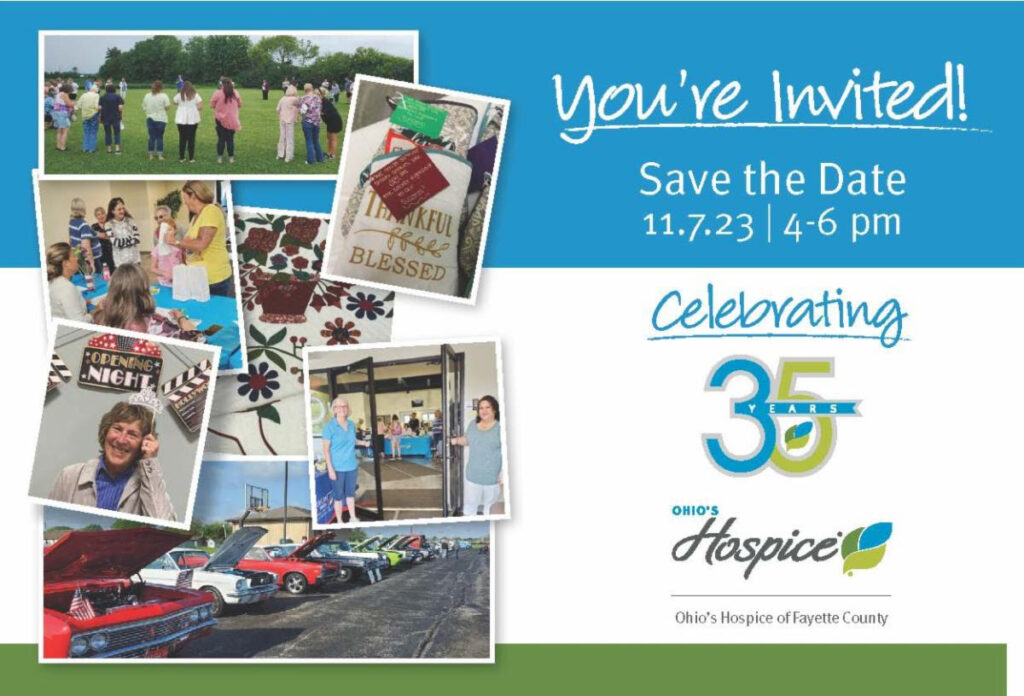 A Night In Nashville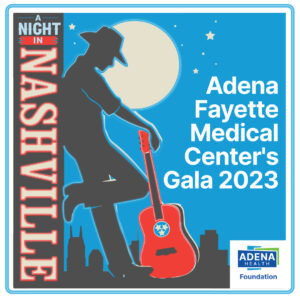 Adena Fayette Medical Center's Gala 2023
Dec 1st, 6-10pm
Individual gala tickets are $100. To register for the event or sign up for a sponsorship, visit adena.org/adena-fayette-gala.
Your Presence is Present Enough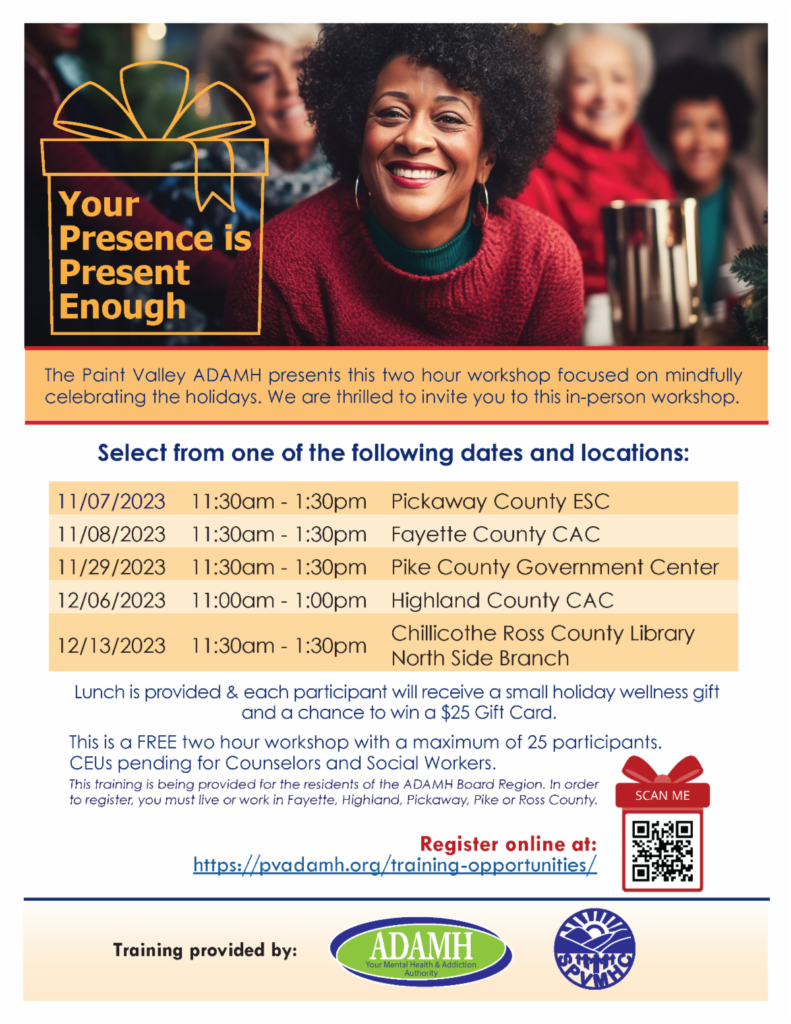 ADAMH
Nov 8th, 11:30am-1:30pm
The Paint Valley ADAMH presents this two hour workshop focused on mindfully celebrating the holidays. We are thrilled to invite you to this in-person workshop. Register online at: https://pvadamh.org/training-opportunities/
Make sure to check our Events Calendar regularly for information on local community and Chamber events. If you want to add an event log in using your account or contact the Chamber to learn now.
http://business.fayettecountyohio.com/events/
Business Information
Ohio Department of Development
Treasurer of State of Ohio
Ohio Bureau of Worker's Comp