Sponsored By Our Silver Investor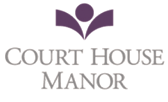 Our vision is to instill a family culture through world-class service with a constant attention to infinite detail.
Proudly serving our community by offering premiere Skilled Nursing, Rehabilitation, and Assisted Living.
 Skilled Nursing
 Long-term Care
 Outpatient Rehabilitation
 Assisted Living
 Memory Care
 Ventilator Care
Pulmonary Enhancement Program
William E. Vaughan said, "An optimist stays up until midnight to see the new year in. A pessimist stays up to make sure the old year leaves."
I had the pleasure of spending my New Year's Eve with a farmer, a nurse, a teacher, and a couple of 10-year-olds. We made quite the group. Each of us viewed 2021 through the good and bad experiences we lived through. All of the jobs represented were highly challenging in 2021, including that of being an elementary school student. As families and as professionals we've been asked to function in a world of uncertainty longer than we ever thought we would. Through that time, I've seen my family, my friends, and my community stand together, support each other, and hold each other up in amazing ways.
As we move into 2022, I know that this community will continue to grow. We will be the people that move business forward, who set new goals and then surpass them; because that is what we do. We stand together, we support each other, and we hold each other up in amazing ways!
Welcome to 2022!
Upcoming Events
Jan 5 HFC Safety
Grant Opportunity!
Rural Development is accepting applications for the Rural Energy For America Program.
The next grant application deadline is March 31, 2022. This grant application deadline is for projects which request $20,000 or less, and for projects which request up to $500,000.
In brief, this program is designed to assist rural, small, for-profit businesses and agricultural producers install renewable energy systems or make energy efficiency improvements to their operations. These improvements can help eligible applicants control energy costs and improve the overall profitability of their operations. The grant program can cover up to 25% of the eligible project costs while the loan guarantee can cover up to 75% of the eligible project costs. Federal participation cannot exceed 75% of eligible project costs.
Grants can range from $1,500 to $500,000, with loan guarantees up to $25,000,000.
This program has helped farmers
replace grain dryers
replace fans and lights for livestock operations; and
install solar PV arrays to help offset electrical consumption.
Small businesses have benefited through
the replacement of lighting with high efficiency LED lighting
improvements to HVAC systems; and
the installation of a renewable energy system to help offset electrical consumption.
Should you be interested in discussing a specific project or in receiving an application for your project, please contact one of the persons listed below:
Thank you for your time.
Randel Monhemius, Business Program Specialist
USDA, Rural Development
200 North High St., Room 507
Columbus, OH 43215
Phone 614-255-2424
Fax 614-255-2562
Chamber Benefits Program
Chamber Energy Program
Has your natural gas bill been skyrocketing? Get a free no-obligation quote and see how being a chamber member can save you and your employees' money.