DIS-TRAN STEEL
HR Generalist
DIS-TRAN Steel feels like home. We're a team who respects each other and our customers. We work hard, live with integrity, and show up for each other every day. Check out our opening for a Human Resource Generalist.
Welders & Fitters
We are a team rooted in shared values of honesty and transparency and are structured for growth. Come join our team.
---

---
Fayette and Highland County Boards of Developmental Disabilities
The Fayette and Highland County Boards of Developmental Disabilities are seeking a full time Education Director for their Five-Star SUTQ rated preschool programs at the Fayette Progressive Preschool in WCH, OH and the Hills and Dales Preschool in Hillsboro, OH for the upcoming school year. The position is shared between Highland and Fayette counties.
The Education Director is responsible for overseeing the enrollment of students, ensuring and development of a qualified teaching staff, scheduling classes, addressing disciplinary concerns, assessing the performance of their teachers and ensuring that all preschool services and IEP needs are met. A key objective is to establish a positive learning environment for our preschool students. Oversees the preschool budget and determine which resources to purchase in the school year. Previous experience working with preschool students with disabilities and Step Up To Quality and ODE licensing requirements preferred. The Education Director serves as a member of the Superintendent's Administrative Team in both counties.
Qualifications include a bachelor's degree (required) or a master's degree (preferred) in Early Childhood Education, Social Work or a related field with 3-5 years' related experience preferred. In addition, to meet ODE licensing requirements the Education Director must have one of the following credentials: 1) a valid intervention specialist license or education of the handicapped certificate with an endorsement in pre-kindergarten special needs or early education of the handicapped; or 2) a valid pre-kindergarten certificate or endorsement or an early childhood license with an endorsement in pre-kindergarten special needs or early education of the handicapped; or 3) a valid early childhood intervention specialist, or 4) a valid principal license for prekindergarten through sixth grade.  A clean valid driver's license is also required.
Individual must be able to pass criminal background checks as required by the Ohio Revised Code; a preemployment drug screen and physical, have/maintain a valid clean Ohio Driver's License. HCBDD and FCBDD are EOE employers.
Please email resume, application including your salary requirements to ebrennfleck@highdd.org. Highland County Board of DD, 8915 US Route 50 East, Hillsboro, OH 45133. Attention to Elizabeth Brennfleck, HR Director. No telephone calls please.
---

The Ohio State University Extension O

ffice in Fayette County is looking for

potential candidates for

the position of Family and Consumer Science Educator

.
For details about the position and to apply use the link below. https://go.osu.edu/fayettefcsFor questions, please call 614-247-6947 or email HRConnection@osu.eduPlease apply before July 23, 2021.
---
Southern State Community College has job openings!
https://www.sscc.edu/hr/search-jobs.shtml
---
FAYETTE COUNTY BOARD OF DEVELOPMENTAL DISABILITIES
CUSTODIAN/JANITORIAL
FCBDD is looking for a full-time custodian who can perform all aspects of custodial services and routine maintenance tasks including (but not limited to) painting, masonry work, plumbing. Clean rooms, hallways, lobbies, lounges, rest rooms, corridors, stairways, parking lots, and other work areas for both the Starting Gate building and Robinson Road building.
Also assists maintenance and transportation departments as needed. Must be able to lift up to 75 lbs on a regular basis and walk and stand for 8 or more hours at a time. The schedule for this position is M-F 12 PM – 8 PM, 40 hours per week, 12 months per year.
A high school diploma or equivalent is required. Individual must be able to pass BCI and FBI criminal background checks as required by the Ohio Revised Code; and have a valid Ohio driver's license with a clean driving record and a satisfactory MVR score with CORSA. FCBDD and is an EOE employer. An employment application can be obtained on our website. Please send your letter of intent, resume and employment application via email at ebrennfleck@fayettedd.com. No telephone calls please.
---
FAYETTE COUNTY BOARD OF DEVELOPMENTAL DISABILITIES
EARLY INTERVENTION SERVICE COORDINATOR – 20+ HOURS PER WEEK
1330 Leesburg Ave, Washington Court House, OH 43160, USA
The first three years of life are an extremely important time for the health and development of all
children. Starting intervention services early may improve growth and prevent or reduce the need to
special help later.
We are currently accepting applications for a part-time Early Intervention Service Coordinator for 20 – 30
hours per week.
Our Fayette County Early Intervention (EI) team provides developmental assessments and evaluations
and services. Fayette County Board of Developmental Disabilities (FCBDD) Early Intervention system
serves families of children ages birth to three years of age who have a developmental delay or a
diagnosed medical condition. The Early Intervention Service Coordinator is part of the EI Team.
EI Service Coordinators advise families of their rights. Assists parents with development of their role as
an advocate for their child. Maintains confidentiality of records and information. Organizational and
routine work involves ongoing written documents, file management, data entry and management,
correspondence, use of virtual platforms and computer programs, and ongoing trainings and continuing
education. This role is part of a full disciplinary early intervention team and collaborates with providers,
while also working cooperatively with school districts in planning the transition phase to preschool or
other community programs. Service Coordinators are responsible for contacting families and the Early
Intervention team, along with other community resources to coordinate evaluation and assessments,
along with the development of an Individualized Family Service Plan to ensure ongoing services are
provided to meet the family and child's need when the child is found eligible for the EI program, and
facilitates transition planning from the Early intervention system to home and community as the child
approaches the age of three.
A bachelor's degree in early childhood education, social work or related field and (1) year experience in
early intervention services in DD or related field is preferred but not required, a minimum of an
associate degree is required for certification. You must possess or be willing to obtain and maintain
certification from Ohio Department of Developmental Disabilities; CPR and First Aid certification.
Individual must be able to pass criminal background checks as required by the Ohio Revise Code; have a
valid Ohio driver license with a clean driving record and lift up to 50 pounds.
EI Service Coordinators may be exposed to communicable diseases and unpredictable/aggressive
behavior. EI Service Coordinators may be exposed to hazardous materials (i.e. cleaning/production
materials).
A 180-day probationary period must be completed. Individual must be able to pass a BCI/FBI
background check, pre-employment drug screen and physical, have a valid state issued driver's license
with a clean record and a satisfactory CORSA MVR score. The complete job posting and an employment
application can be found on our website www.fayettedd.com under the employment opportunities link.
Please email employment application including salary requirements, cover letter and resume to
ebrennfleck@fayettedd.com. No phone calls please. The FCBDD is an EOE employer.
---

Precision Ag is currently hiring
Full-Time Operator
-must have general farm machinery knowledge
-previous experience preferred
Seasonal Truck Driver
-CDL mandatory
All inquiring must have clean driving record and able to pass drug screening.
Please drop off resumes to the office located at:
1872 Old Route 35 SE
Washington Courthouse, Ohio 43160
Please call 740-335-3966 for questions
---
---
Now hiring for immediate positions
– Assistant Manager
– Shift Manager
– Kitchen & Customer Service Associates
– Delivery Drivers
Shifts
– Lunch & Dinner flexible hours (full and part-time)
Skills
– Deliver Drivers must be at least 18 years old with own vehicle.
Where to apply
– Online at donatos.com (click on the careers tab) or in person at 1211 Columbus Ave, Washington C.H.
---
All shifts and numerous positions available. Go to jobs.kroger.com and fill out an online application. Qualified applicants will be called for interviews. If you have an application on file, please call Michelle at 740.335.4030
---
Press Operators
Production Supervisors
Inspectors
WCR is a 24-7 operation. Gasket area work schedule is 3 2 2 rotating 12 hour shift 4:00 to 4:20. Interested individuals should contact Thomas Moore, Production Manager 740.333.3448
---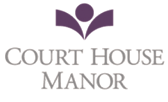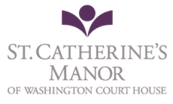 Court House Manor: Apply online at courthousemanor.hcshiring.com
St. Catherine's Manor of WCH: Apply online at stcatherinescourthouse.hcshiring.com
Nurses, STNA's, Housekeeping, Dietary, Laundry
All Shifts