Precision Ag is currently hiring
Full-Time Operator
-must have general farm machinery knowledge
-previous experience preferred
Seasonal Truck Driver
-CDL mandatory
All inquiring must have clean driving record and able to pass drug screening.
Please drop off resumes to the office located at:
1872 Old Route 35 SE
Washington Courthouse, Ohio 43160
Please call 740-335-3966 for questions
---
---
Now hiring for immediate positions
– Assistant Manager
– Shift Manager
– Kitchen & Customer Service Associates
– Delivery Drivers
Shifts
– Lunch & Dinner flexible hours (full and part-time)
Skills
– Deliver Drivers must be at least 18 years old with own vehicle.
Where to apply
– Online at donatos.com (click on the careers tab) or in person at 1211 Columbus Ave, Washington C.H.
---
All shifts and numerous positions available. Go to jobs.kroger.com and fill out an online application. Qualified applicants will be called for interviews. If you have an application on file, please call Michelle at 740.335.4030
---
---
Press Operators
Production Supervisors
Inspectors
WCR is a 24-7 operation. Gasket area work schedule is 3 2 2 rotating 12 hour shift 4:00 to 4:20. Interested individuals should contact Thomas Moore, Production Manager 740.333.3448
---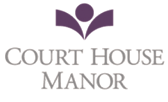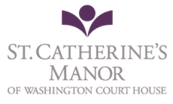 Court House Manor: Apply online at courthousemanor.hcshiring.com
St. Catherine's Manor of WCH: Apply online at stcatherinescourthouse.hcshiring.com
Nurses, STNA's, Housekeeping, Dietary, Laundry
All Shifts