Sponsored By Our Silver Investor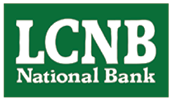 Business of The Month
Chrisman H2O Conditioning
We want to thank Chrisman H2O Conditioning for all they do within our community. Opened in Sept 1947, and specializing in water softeners, bottled water, and salt this 4th generation run business is owned and operated by Jim Chrisman and Mark Chrisman. Congratulation on being this month's Business of the Month!
Pictured: Mark Chrisman, Thomas Leach, Mark Wilson, Debbie Bryant (United Way), Robyn Hadden (CH Manor/St. Catherines), McKenna Brown (Main St Fayette), Kristina Curl, Jim Chrisman, Ronda Turner (ERA Martin & Assoc.), Kim Penwell (Record Herald), Whitney Gentry (Adena), Kathy Patterson (Record Herald).
Apr 6 HFC Safety Council
Apr 8 Shop Hop
Apr 21 Lunch & Learn
Apr 27 Administrative Professionals Day recognition & gift drawing
Jun 25 Toast To Summer Hot Air Balloon Glow
Jul 3 Fire In The Sky

LUNCH & LEARN 4/21/22
The Chamber is excited to bring back Lunch & Learns this April!
Bring your own lunch and join us as we delve into the issue of the worker shortage. This is a topic that affects all of us. Rather it's an issue of hiring for our own businesses or dealing with product shortages and backlogs we need to understand the dynamics at play.
There is no cost for Chamber Members, but please RSVP below
Analyzing The Worker Shortage
Almost two years into the pandemic with abating unemployment rates and loosening restrictions, the labor market is not seeing the influx of returning workers as expected. Join John Trott, Executive Director of the Greater Ohio Workforce Board, as he explores existing barriers, influences, and shifts in behavior resulting in eligible participants not returning to the Ohio labor market.
John will focus on two topics: 1) the reasons Ohioans are citing for not participating in the workforce and 2) using the innovative approach of large-scale social media listening as a means to gather unfiltered, unedited qualitative data from individuals.
Administrative Professionals Day
Administrative Professionals Day is coming up! Looking for ways to say a special thank you to the person who keeps you on schedule and your office running smoothly? Tell us why your Administrative Professional is great and we'll post it on our social media and enter them in a drawing for a special gift.
must be completed by April 25th
If you enjoy this great Washington C.H. tradition please consider donating to help Fire In The Sky to put on a great celebration!
donations can be mailed to:
225 E. Market St.
Washington Court House, OH 43160
In The News
Small Businesses Struggle with the Worker Shortage
Why it matters: While the SBI is at its highest level since the start of the COVID-19 pandemic, with 61% saying their businesses are in good health, 
finding and retaining workers
 is a struggle.
By the numbers:
56% say they are concerned about recruiting enough new employees.
57% are concerned about employee retention.
In response, small businesses are raising wages, providing workers more schedule flexibility, and offering employees more opportunities to learn and grow.
Don't forget about inflation. As we noted earlier this month, 
rising prices
 are small businesses' top concern. One in three (33%) say it's their biggest challenge and, two-thirds (67%) have raised prices in response.
Our take: It's encouraging to see the steady rise in business confidence on Main Street, even as this latest survey was taken at the height of the Omicron wave. Inflation is top-of-mind for small businesses as it continues to limit their purchasing power, forcing small businesses to raise their prices and absorb higher costs within already thin margins.
Bottom line: The administration and Congress need to focus on easing the burden on small businesses by reducing inflationary pressures and addressing the worker shortage crisis to ensure continued recovery on Main Street.
---
House Bill 2 – Ohio Residential Broadband Expansion Program
Governor DeWine, Lt. Governor Jon Husted, and Ohio Department of Development Director Lydia Mihalik unveiled the first round of grant awards for the Ohio Residential Broadband Expansion Program in the amount of $232 million. The awards will go to 11 assorted private providers to help fund 104 total projects to partially offset constructions costs associated with building broadband infrastructure into unserved areas of the state.
As a result of these awards, nearly 100,000 presently unserved households and 230,000 Ohioans across 62 counties will soon have access to high speed internet service. The program and initial $20 million funding were established under House Bill 2, sponsored by former State Rep. Rick Carfagna and State Rep. Brian Stewart, with $250 million added in the state operating budget.
This was priority legislation for the Ohio Chamber of Commerce, who proudly testified as an original proponent of this bill numerous times across three General Assemblies.
---
Ohio House Advances Senate Bill 47
On March 23, the Ohio House passed Senate Bill 47 by a vote of 56-37. The legislation, which is an Ohio Chamber Top 10 priority bill, seeks to help employers who have employees working from home avoid frivolous wage and hour lawsuits for failing to compensate for working hours they did not know were performed.
The legislation adopts into Ohio law, longstanding U.S. Supreme Court precedent which does not require insignificant and insubstantial amounts of time spent working to be compensated. The Ohio Chamber pushed for this reform because as more hourly employees are working in unsupervised settings and have access to work materials on their phones, the risk of an employer facing a wage and hour lawsuit for unpaid overtime increases since the employer has a diminished ability to properly track an employee's working time.
During the House committee process, two amendments were added to the bill. The first amendment adopted more provisions of a federal statute that accounts for collective bargaining agreements. The other amendment reforms the process for bringing class actions for unpaid overtime under Ohio law. Under this new procedure, an employee must affirmatively opt-in as a member of the class rather than current law which presumes similarly situated employees are automatically a part of the class action lawsuit.
Senate Bill 47 now will go back to the Ohio Senate for a concurrence vote due to the inclusion of the amendments and the Ohio Chamber will continue to advocate for its passage.
---
Fayette County EMA
Adopt-A-Dispatcher Project
April 10th-April 16th, 2022 is National Public Safety Telecommunicator Week.
Please join Fayette County EMA in celebrating our local Dispatchers at Fayette County Sheriff's Office and Washington Court House Police Department. Adopt a dispatcher, or a shift (typically 2-3 dispatchers) to shower with cards, gifts, and kindness.
Please consider this opportunity, it is ideal for individual families, work/office professionals, church groups, friend groups, or anyone else who would like to participate. We have 16 dispatchers in our County. These are often the very first "first responder" many come into contact with when experiencing an emergency. And, unfortunately, they are often the most overlooked. Let's show them some love.
We are excited to see how creative our community can be! Appreciation can be shown by handwritten notes or cards, small gift cards, or gift baskets, or even food & drinks during their shift.
Please contact Fayette County EMA at 740-335-8264 or email at
melissa.havens@fayette-co-oh.com
to coordinate your gifts, or if you have any additional questions.
Thank you so much for considering, we appreciate your support!